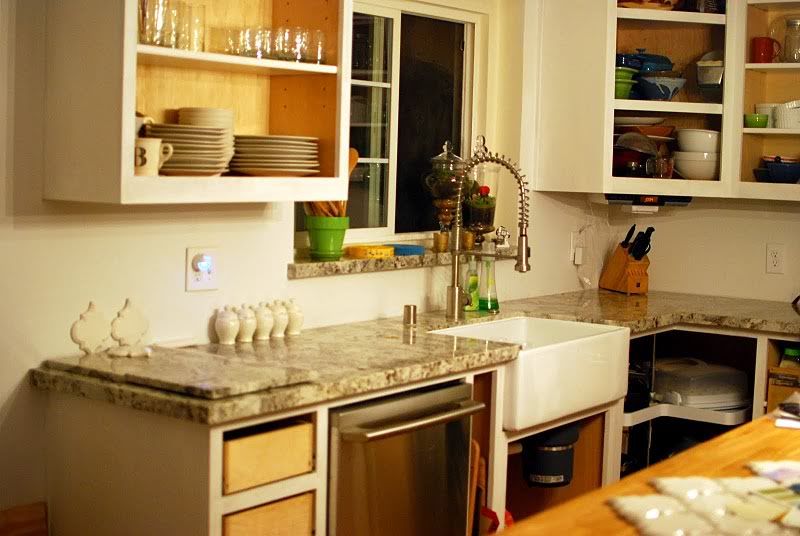 Behold! It has finally been installed!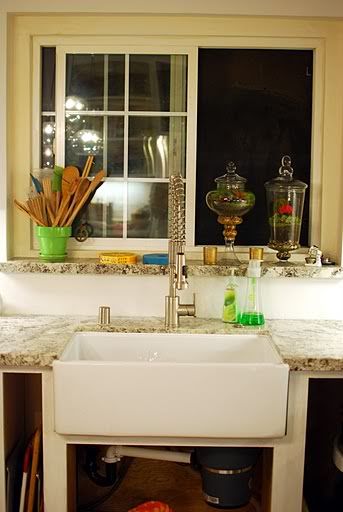 This pic shows the color of the granite best.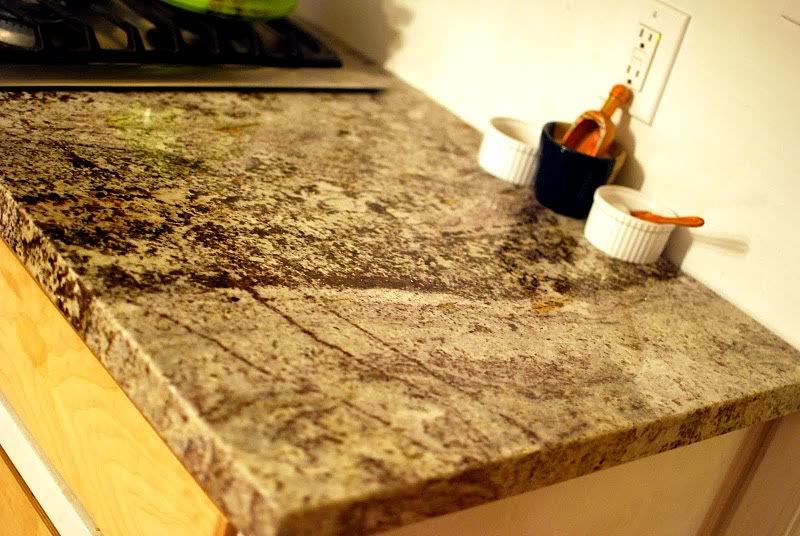 You can barely see the seam because our fabricator used the beveled cut to adhere the lip.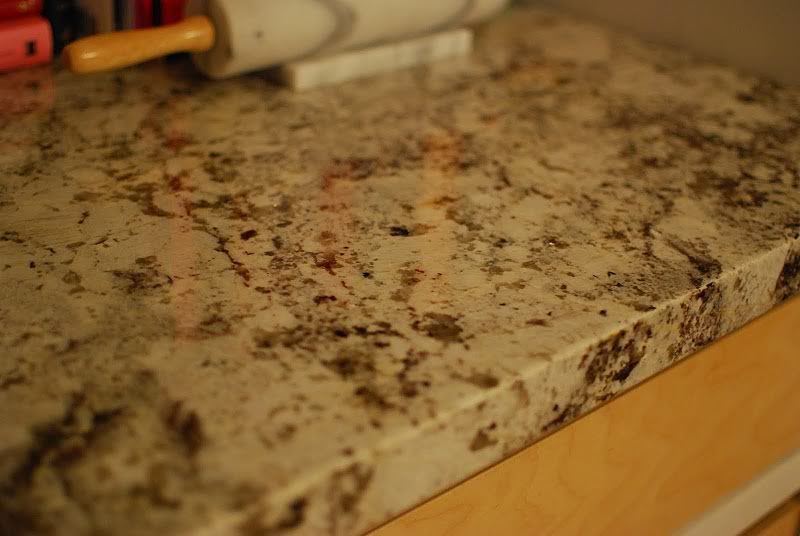 Cookbooks!
Maeby's favorite spot...
We still have some work to do. We still need to install doors, hardware, the backsplash, paint the cabinets and the walls. But it's so nice to have sanitary countertops!